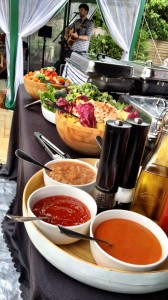 The caterers you hire can make all the difference to the success of your party or event and with Hog Roast Alnwick, you're on the right track. Regardless of the occasion you need catering, whether it's a charity fundraiser, wedding reception, informal get-together or something different, our friendly team will welcome you and help you to plan the day to go without a hitch in terms of the food. On the event day itself, our highly trained chefs and waiting staff will be on hand to prepare, make and serve the tasty food that you expect from a renowned catering service like ours, adhering to the highest standards when it comes to both service and the quality, homemade dishes that we cook. 
YOUR PARTY, YOUR FOOD, YOUR CHOICE
When you see our name, you know that we're all about a good old hog roasting but that's not all we're about. While we are experienced professionals who can cook a mean hog roast, here at Hog Roast Alnwick we can actually offer much more when it comes to providing food for our customers. Look through our menus and you'll see plenty of spit-roasting options, such as chicken, turkey, lamb or beef, and we can cook other birds or animals if preferred, too. However, if you need extra or alternative dishes to be cooked, our menus will also show you other types of food that we can supply – from fish dishes to finger food, sharing platters or barbecued meat, a selection of slow-roasted marinated meats or vegetarian and vegan options, and we can even cater for other dietary needs, such as a gluten intolerance or allergy. By offering so much variety, we make sure that all of your guests get to enjoy great food on the day and on your terms; after all, it's your party, so the food should be all your choice, rather than a caterer telling you what limited options you have to choose from.
THE BEST HOG ROASTS IN ALNWICK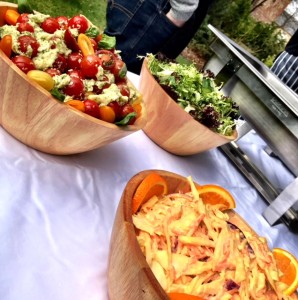 Despite the fact that we love to give our customers access to different foods, at the end of the day, hog roasts are particularly special to us. We've spent years perfecting them, using our top-quality equipment, best-quality meat and tasty homemade additions such as apple sauce and stuffing. Hog Roast Alnwick does the best hog roasts in town but you have to try one to see!